Gearbox Repairs in Stockport, Top Quality, Affordable and Warrantied
Posted on by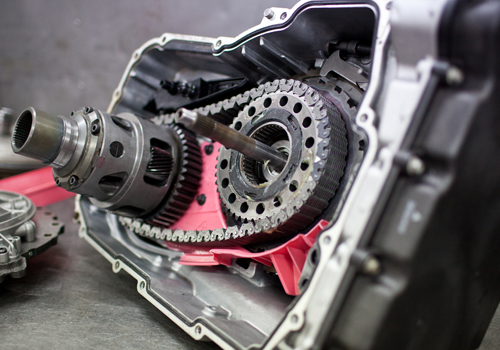 Choose Tameside Transmissions for gearbox repairs in Stockport. We repair and rebuild gearboxes, both manual and automatic for all vehicle makes and models. Our spacious facility has ten bays so we can usually do a quick turnaround. We have the space for larger vehicles as well, like motorhomes and commercial vehicles. Our business was established in 1994 and we're proud to be celebrating 27 years in business. In addition to gearbox repairs and replacements on site, we also maintain designated space for rebuilds. We sell them all over the country with a discount for trade customers. All of our reconditioned gearboxes come with a full warranty. Our staff of technicians that will repair your gearbox each have a minimum of 15 years' experience.
We have established that we have the skill and experience to take apart, repair or refurbish and replace any gearbox. But for customers in Stockport, gearbox repairs may be a bit of an emergency. We offer the kind of customer service you need. If your vehicle can't be driven, we'll tow it into our shop for you. You are without a car which is never good but it's often possible to complete repairs and fitting in one day. We have ten bays so one can be designated as the emergency repair bay. Our skills and services extend to differentials, gearbox parts, clutches and axles. We maintain a ready stock of gearbox parts, manual and automatic.
Gearbox repairs in Stockport are warrantied, as is all our work. You can't go wrong with our long established and customer oriented gearbox services. You can count on competitive pricing as well. Contact us and schedule your vehicle in if you've noticed the signs that your gearbox needs repairs like difficulty shifting gears, weird noises or a shimmy. We'll diagnose the needed repairs and prepare a quote for you. On completion of work, you won't find any surprises charges added to your costs. We stake our reputation on every gearbox we repair, replace or rebuild. You can be confident of a job well done and at a fair price.