Gearbox Repairs in Salford, Professionally and Affordably Completed
Posted on by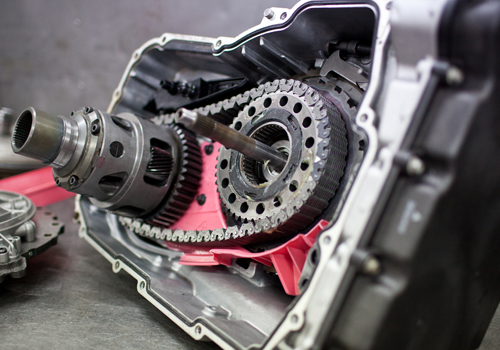 For professional and affordable gearbox repairs in Salford, use the services of a trusted garage. As an independent and local garage, we are well equipped with both an expert team and equipment to offer first class gearbox repairs. We specialise in the repair and replacement of gearboxes for both manual and automatic vehicles. For over 20 years, we have offered, and provided a service that is second to none.
Drawing on over 40 years of combined experience, our expertise allows us to provide a service that will meet your requirements. In Salford, gearbox repairs can be costly if you don't use the right garage. As we are specialists in gearboxes, you can rest assured that not only will you receive a high standard of workmanship, but also at highly competitive prices. You are welcome to contact us for a free quote, and you will find that we will not be beaten on price, or on service. We are pleased to say that we will beat any genuine quote for gearbox repairs from elsewhere. Our experts are specialists in all makes of gearboxes. If the repair work is extensive, replacing your vehicle's gearbox may be an option. We offer top quality reconditioned gearboxes at a price that won't break your budget. All our reconditioned gearboxes are available with a full warranty too.
Gearbox repairs in Salford are definitely not a job for the DIY enthusiast. Our expert team is highly trained, skilled at what they do and have years of invaluable experience. You can rely on us to repair your vehicle's gearbox efficiently and thoroughly. To find out more about how we can assist you with repairs for your vehicle's gearbox, contact Tameside Transmissions today. Our clients come to us for excellent workmanship, superior parts and friendly service. We are pleased to say that you can be assured of the same. Our team has repaired, rebuilt and serviced a huge number of both automatic and manual gearboxes throughout the area. As the North West's transmission and gearbox specialists, we offer not only gearbox repairs, but also clutch repairs and replacement as well any transmission needs.