Automatic Gearbox in Manchester
Posted on by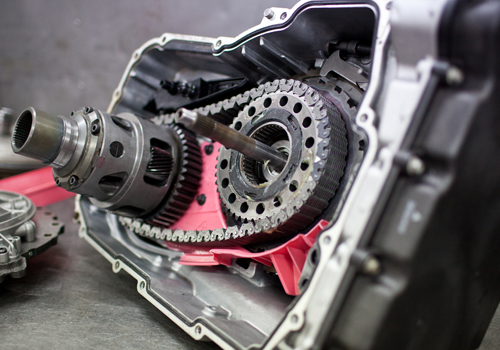 For problem automatic gearbox in Manchester, Tameside Transmissions is the solution. No matter the year, make or model car, Tameside forty years' experience can usually resolve them all. It pays to have periodic inspections of your gearbox carried out to catch small problems so they won't become expensive. The most common type of problem is low transmission fluid. Even though it's a closed unit, the seals in transmission or driveshaft may become faulty and leak fluid. How can you know you have a problem before major damage occurs? Regular check-ups are the best way to head off an emergency. Still, it can happen but when it does you'll know something is wrong. You'll feel the slippage as your gearbox shifts and also the slight delay in shifting.
If you hear grinding noises while shifting, bring your car to Tameside Transmissions right away. When you hear such noises in Manchester, automatic gearbox could become damaged or fail altogether as a result of the torque converter. Don't just let it go because that noise means damage is occurring and you need to let us make the repairs as soon as possible. Solenoid or clutch problems will often have the same symptoms as low transmission fluid. So if you don't see signs of leakage, then the problem is likely solenoid or clutch. If it's the clutch you will probably notice a stutter and the solenoid may cut off fluid altogether. You won't have function.
When you want problems related to automatic gearbox in Manchester diagnosed and repaired quickly and accurately, Tameside Transmissions is your best hope for the right solution at the right price. We're not going to tell you a new gearbox is the only solution until we've checked everything else. Most systems can be repaired by our dedicated team. Sometimes the box is damaged but we can rebuild it for you. If the damage is too extensive for a rebuild and must be replaced, we always have guaranteed gearboxes that we've already rebuilt on hand. Contact us at the first sign of trouble. Better yet, schedule a service check before any warning signs show up. We can easily handle any worn parts before they fail.