For Your Automatic Gearbox in Stockport, Expert Assistance, Always
Posted on by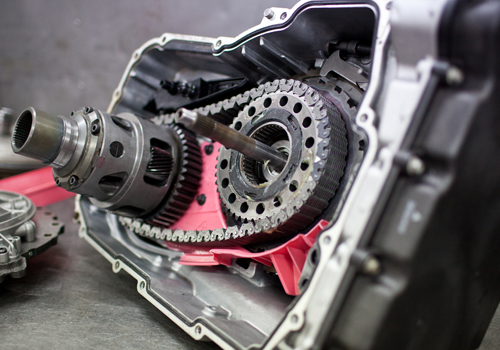 Fix the full range of issues with your automatic gearbox in Stockport at Tameside Transmissions. We are proud to be known as the leading clutch and gearbox repair garage in the Manchester region. With more than two decades' experience in this sector, we have stayed in tune with the latest technology, products and information in this sector. Our team can draw on at least 40 years' combined experience across a diverse range of quality transmission services. We cover everything from manual to automatic gearboxes, van gearboxes, diffs, gearbox parts, axles and clutches. Today we're  poised to take our business to the next level, by adding four extra ramps to our present building. This gives us a total of 10 ramps, and  we're delighted to offer our customers same-day turnaround on most issues.
If you car has broken down due to gearbox issues, we offer a convenient pick-up service, available at a small cost. In Stockport, automatic gearbox, reconditioned, are available with a full 12 month plus warranty. Most of our technicians have been with us for at least 15 years and our customers enjoy personalised services from them. Our team works in a completely collaborative and cooperative manner, respecting the Tameside Transmission values and ethos. We have also recently improved facilities for local motorists who may need emergency gearbox and clutch repairs. For repairs in Stockport, automatic gearboxes can be of any make or model, ranging from the traditional 3-speed types to the latest technology. If you would like a full diagnostic service we are happy to provide you with that as well, using state of the art software.
Regular servicing of your automatic gearbox in Stockport helps to pre-empt many of the common issues associated with them. If your gear shift becomes less smooth, the engine revs without movement of the vehicle or you notice leakage of the transmission fluid, it's important to contact us immediately. Automatic transmissions are complex pieces of automobile engineering and fixing problems is certainly not the job for the average DIY enthusiast. Our professional team can give you the right advice and assistance. We are happy to provide advice and guidance.